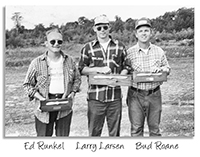 Our club first organized in 1970 under the name The Minutemen R/C Club which was named after a local hobby shop located in Keyport NJ. Some of the original founding members include Larry Larsen, Bob Green, Charlie Wehler, Jack Hillman, Gene Cattani, Larry Cressman, Bud Roane, Rich Border, and Al Panzera.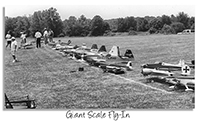 In 1973, due to a falling out with the hobby shop owner, our executive board at the time decided to change our club name to The Jersey Coast Sport Fliers which was so named by Charlie Wehler after submitting the suggestion in a name change contest. 
Our club had a difficult time establishing a long term flying site back then and subsequently found ourselves setting up camp at about ten different flying sites in nearby Middlesex and Monmouth Counties. These sites included a farmers field near Route 9 in Old Bridge, another farmers field on Cottrell Road in Old Bridge, Cheesequake Park in Old Bridge, Basilian Fathers Monastery in Matawan, a corn field on Telegraph Hill Road in Holmdel, Thompson Park in Jamesburg, a racetrack on Route 516 in Old Bridge,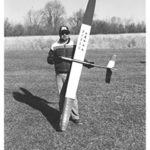 The Durand Conservation site in East Freehold, Thompson Park in Lincroft, and finally Dorbrook Park in Colts Neck where we landed in 1987 and have enjoyed flying from ever since.
Individuals who served as our club presidents include Kerry Frye (Minutemen), Gene Cattani 1973-1976, Bob Green 1977-1978, Dave Schmedes 1979, Rich Border 1980,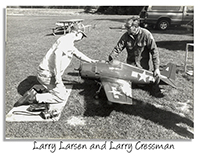 Bud Roane 1981-1982, Ed Runkel 1983, John Hess 1984, Larry Steigel 1985-1986, Bud Roane 1987, Steve Benora 1988-1989, Ed Paras 1990, George Schmauch 1991-1999, Mike Smith 2000-2001, Stan Berger 2002-2011, Rob Kallok 2012-2015, and Dave Mauger 2016-Present. And most proudly, The Jersey Coast Sport Fliers were recognized in 2003 by the Academy of Model Aeronautics as an AMA Gold Level Leader Club and have remained at this prestigious level ever since.